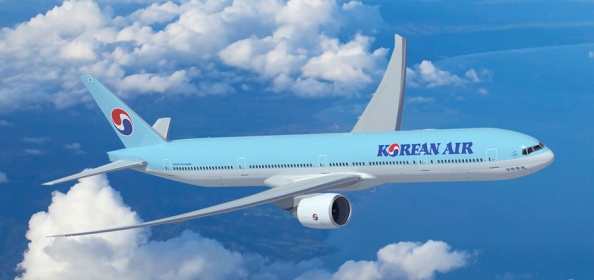 This has been written with Fulbright ETAs in mind, but besides things specific to the Fulbright Korea program, this list can apply to EPIK, TaLK, and even JET teachers.

Coming to join the teaching-craziness in Korea?! 축하합니다 and welcome! This is a compiled list of of experiences and advice so you are at least physically prepared to embark on your journey. This is an extensive list. Most things can be easily purchased in Korea or found online at Gmarket or at Costco. It all depends on how frugal you want to be; you can find almost anything if you're willing to pay enough. I'll cover also things that are harder to come by too…
After living in Korea for a year, teaching at a middle school, I will try my best to make things as straightforward as possible. Also, since I'm a woman, I'm gearing this for women, however this has good advice for men too! I also will cover ideas for gifts and professional teacher outfits. If you haven't considered bringing gifts, please reconsider. Gift-giving is an important custom in Korea. So let's begin…
Baggage Limits:
I'll assume you'll have a baggage limitation of two 50lb (23 kg) bags to check and a smaller bag as your carry on (excluding a personal item like a purse or backpack). Most airlines' international baggage limit is two 23 kg bags for economy class with a maximum size (width + heights + depth) of 158cm/62in, but double check with your airline.
When I first came to South Korea I had the exact maximum weight for all my bags. I barely made it, but many of my fellow Fulbrighters ended up paying extra for overweight bags. Save your shipping stipend (if you're given one) for when you really need it (like when you want to ship all your extra stuff home; surface shipping is very reasonable).
Space Matters!!! Mix and Match
Bring interchangeable outfits; shirts that go with many different bottoms and visa-versa. Don't bring something you only wear once. Bring your favorites, so you know you make use of everything. Add those things at the end, if you see that you have room.
Clothing:
During the Fulbright Orientation: you'll need at least one formal professional outfit, a teaching outfit for when you teach at FEP, and conservative campus wear for Jungwon (as in even more conservative than normal Korea). This means even short shorts are no good. Bring longer shorts/skirts or Bermudas. This'll at least be good for when you use it for teaching. It will be hot. Bear with it…
South Korea gets all four seasons. Summers are very humid and hot. It rains a lot during the monsoon season. Winters are very cold, although there's not as much snowfall compared to where I'm from in the Northeast of the USA. I recommend bringing layers. Some ideas:
Warm winter jacket (I ended up buying my heavy winter jacket in South Korea)
Shell or light outer wear/Raincoat
Fleece/Micro-fleece
Down Jacket (makes a great travel pillow when in the stuff bag)
A more stylish jacket for the fall (although if you're Korean-sized, that can be bought here too).
Summer in Korea:
The summers are grossly hot and humid. What's worse is that most schools don't have A/C or wait until the weather gets unbearable before they turn it on to save money. Dressing cool, but still conservative is a necessary challenge. Bringing a few light short-sleeve cover-ups is a good idea. I recommend getting a sheer or lacy cover-up so it's cool, but your shoulders are still technically covered. I have 4 and use them all frequently. My school stressed this dress code for teachers. No shoulders, no low-cut shirts and nothing too short.
Winter in Korea:
Like the A/C in the summer, it isn't unusual for your school to wait for freezing temperatures to turn on the heat to keep pipes from freezing (I'm not kidding!). And even when the heat is on, it's often not central heating, so the hallways are frigid. So dressing warm in the winter (even while indoors) is something to get used to. Most people wear their heavy winter jackets inside all day long…
Under Clothes:
Don't worry too much about anything besides bras. Socks are abundant, adorable, and cheap! They're a favorite gift because of their value. However, I haven't found great bras (normal or sport bras) in Korea, so I recommend bringing your favorites from home. This is especially important if you run larger than a B or C cup. I also recommend you get a nude undershirt. Many of the blouses in Korea are quite thin or transparent, so having a nude undershirt comes in handy. Most Koreans wear a white or nude undershirt with their blouses. I found that 10-14 pairs of underwear is a good number too.
Teacher Clothes
Elementary teachers generally dress more casually than secondary teachers, but every school is different. It's better to be over dressed than under dressed. School dress codes range from totally casual to very professional. Sometimes you'll see this range in the same school! I have co-workers who wear a suit and tie / blazers and pencil skirt every day, to teachers who wear jeans and nice-ish shirts.
You can get away with repeating outfits a lot. If you have items to mix and match for maybe 7 combinations, you'll be set.
Men: dress shirts (and ties), collared shirts and slacks.
Women: dresses, skirts, dress pants, blouses, cardigans and blazers. Skirts are worn roughly to the knee and shoulders aren't exposed.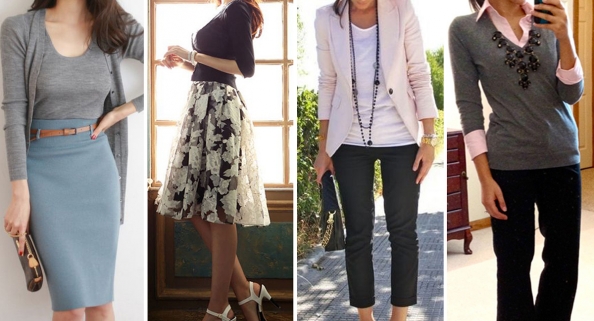 *Notes on "Conservative" Dress*
Many women wear nylon stockings with dresses or skirts. It's a pain, but you get used to it. Feet should always be covered by either socks, knee-high stockings, or tights; it's rude to show your toes, especially in a professional environment. Depending on how the atmosphere is, later on you can choose later on not to wear them. Watch: all of your students will wear socks wit their indoor sandals though.
Anything below the collarbone is often considered "low" and should be avoided, especially for larger-chested women. Exposed cleavage doesn't exist here. Shoulders should always be covered (this kills me, especially when it's hot). If you have a sleeveless shirt or dress, you should wear a cover-up to cover your scandalous shoulders.
While Koreans rock the "mini skirt" in the professional environment, wear nothing short. The shortest I've seen teachers wear skirts and dress is a few inches above the knee. I try and be even more conservative with skirts touching the knee, especially after receiving a few sexual remarks from students in the past.
Try the "bow test". Basically if you can do a 90° bow and not flash anyone in the front (shirt hanging open) or the rear (your butt isn't almost visible), then you're usually good.
Everyday Clothes
Korea doesn't really do sleeveless and necklines are pretty conservative, but they don't have a problem with showing leg! They really can rock the miniskirt. Fashion in general is more important here, and even casual outfits seem more stylish and put together. Bottom line, the effort you put towards blending in (or not) is up to you. Put a good face forward to represent your country and program, but ultimately bring what you will be comfortable wearing and know you'll probably attract attention either way.
Dress for the Occasion
Clubs? Bars? Special occasions? You want to look nice! Bring one or two outfits for these moments! Casual wear is usually fine, although dress it up as much as you want, especially if you're living in a larger city. The more rural you are, the more conservative and casual the fashion tends to be. Bring a few nice outfits. I ended up getting invited to a two weddings and had to go buy a nice sundress for the occasion. Many of these nicer outfits, if they're conservative enough can double for professional school wear! At least in my city of Gwangju, the night life is a lot less conservative once the sun sets downtown.
Athletic & Exercise Clothes
While some gyms require a uniform, usually you're ok to wear whatever you have. However, exercise clothes are still more conservative than typical western fashion. "Sexy" exercise clothes (despite what you may see on manikins downtown) is frowned upon. Make sure your shoulders are still covered and nothing with an open back. Don't be walking around in your sports bra either). Often you'll see Korean's fully covered (hat, sunglasses, face-mask, long everything…), but this is more for sun protection rather than being conservative.


Feet and Shoes
Sorry my big-footed friends, but Korea will not be the place for you to get your next pair of shoes. From women's size 8 (250cm in Korea) up, it gets difficult to find even in men's shoes, unless you hit the big western stores (and even then they might not carry your size). While fashionable and cheap shoes are abundant, large sizes are not. If you are larger than a size 8, you may be hard pressed to find shoes that fit although there are a few import stores in Seoul that cater to larger western sizes. I recommend you bring all the shoes you will need before you go!
If you work at a school, the shoes you wear might not even matter! Most schools don't allow outdoor shoes inside. So indoors you have special (hideous) slippers or sandals that you wear only in school. The ones you can buy tend to be of an ugly black plastic or for the winter literally slippers/ugg shoes so it doesn't matter what you wear on top. Many Koreans wear sneakers to work and change shoes when they get there.
You would benefit from bringing shoes that also slip on and off easily. In Korea you take your shoes off in the house (and many other areas! Even in some restaurants) and usually don slippers or just slide around in your socks! So get easily-removed shoes for convenience.
Buying Clothes in Korea
Actually, not only are shoes a problem, but finding larger sized clothes in general is still tough outside of the international stores that are in the major cities. This means if you are not a petite person or you are taller or wider than the average Korean, you may run into issues. Big boobs (size C cup or larger) is another issue, as many dresses and tops aren't shaped for that body type. Hips and butts are also problematic. As a Korean American, even I have problems finding pants that fit me sometimes. Pants are said to be some of the hardest to find to fit for foreigners. One-size-fits-all (called free size in Korea) is one way to find fashionable and cheap clothes if you fall in the size of the one-size-fits-some.
Women's Clothing Chart US-Korea
Men's Clothing Chart US-Korea
Non-clothing Items: Don't forget…

Deodorant. Rare, limited options, and expensive. Bring a generous year's supply, if you need it. It's going to be brutally humid when you arrive.
Shaving razors seem to be more expensive in Korea. So bring a few to get you started.
Tampons are not as popular as they are in the USA. While I've since been able to find plenty at E-Mart, the first few months I couldn't find them at the local convenience stores and was stuck. Depending on your placement, you might want to consider stocking up on enough to get you started.
A towel. Full-sized bath towels aren't used here, so if you can fit one in your suitcase you'll probably be glad you did (they aren't provided at Fulbright Orientation either). In addition to a washcloth, I recommend a handkerchief/small hand towel for times when public bathrooms don't offer a means to dry your hands. I bought two quick-drying, compactable, microfiber towels on Amazon and it's done me well.
Voltage convert and adapter – You'll want a voltage converter, so you do fry your electronics or short out the circuit, but you also want an adapter so your plugs can fit into the outlets. Some modern chargers have voltage converters built in or it is not even necessary, so look int that. I got an "all-in-one" where all I have to do is swap the different USB cords. While expensive, I found the travel adapters from Apple to be a lifesaver, especially when traveling to other countries during my winter break.
Laptop & Accessories: charger, USB cables (and micro USB cables). I highly recommend you get a few flash drives (these are great!!!). I also brought with me a few other things like an AUX cable, ethernet cord (for when my wifi is acting up), and HDMI cable (to attach my laptop to my TV or school projector) that I was happy I'd brought with me.
External hard drive – I brought two: one for my computer backup and one for school to back up my school computer. I wish I had bought a third… They've done me well!
Digital camera, chargers and accessories, cables, SD cards etc.
Prescription Medicine – you can either bring a year supply or bring a hefty supply and see if you can't get the same thing in Korea. I brought a year's supply because it's free in the USA for my insurance. That's up to you.
Other Medicine – small stock of: painkillers (Ibuprofen/Advil), stomach medicine (pepto bismal/ tums), cold medicine (Dayquil/Nyquil), allergy medicine, cough drops, motion sickness medicine (dramamine). Not necessarily a year's worth, but it's nice to have a stock of these while you're getting your feet under you.
Sleeping-aids – to for the occasional help to get you adjusted to the new time zone and if you have trouble sleeping on overnight buses, etc. I am so glad I had these.
Vitamins – they're expensive here. I recommend at least a multi-vitamin and probiotic to help you transition to the diet. Also Vitamin C is great (Zicam, Emergen-C or something similar). You'll be teaching lots of germy students.
Hand sanitizer – you will want this! Get a tiny travel one. You will find a great use for this, especially in many public restrooms where sometimes they may lack soap or water altogether.
Pocket tissues – besides the runny nose, this is great for emergency toilet paper. I have noticed many restrooms lack toilet paper or do not have any left. I dislike being stranded on the toilet and then having to ask a stranger for assistance to hand my paper from the next stall over.
First-aid Kit – while it is good to have a small one, it is not terribly necessary, especially if you are with a host family or can stop by a convenient store.I like to have a tiny one when I travel though. I recommend a small tube of cortisone (for when the mosquitos inevitably eat you alive) and an anti-biotic cream like neosporin.
Specific skin care and hygiene products you strongly prefer. Korea has tons but maybe not what you want. Or they will, but it'll be twice as expensive.
Make up – Korea has tons of makeup and skincare products, however it may not be in your skin color. I brought a year's worth of foundation because I know they don't have it in my skin color. I'm too tan. However, everything else I've been able to replenish here. Even if you don't typically wear makeup, you're going to be strongly encouraged (cough verging on forced) to at some of the more formal events. Hair dye, if you have a color to maintain.
An alarm clock and a watch to keep of time while teaching.
Contacts / glasses – I almost forgo to get contacts. They have contacts here, but for the first few months I didn't want to worry about having to re-stock.
Laundry bag /delicates bag– The washing machines are a lot rougher with clothes than they are in the USA. I've had things stretched a lot. They can even tear more delicate clothes.
Cotton sheets – sheets are not very common, and when you find them they're ugly and expensive. Bring a set of twin sheets. You may not need them, but if you do, you'll be gland you have them.
Optional things to bring:

MP3 player
Books or kindle/e-reader
Spices if you're a cook and want to make American food for others. You can find them for double the price in Costco or HomePlus in Korea.  Some things that might be harder to find include: liquid vanilla extract, lemon extract, almond extract, baking powder, paprika, powdered sugar, and food coloring). You can check out my baking experiences in here when I baked Thanksgiving desserts for my host family.
Board games – fun to pay with your host family and or students (UNO, Rumikub, Bananagrams, Apples to Apples, Phase 10, etc. were very popular with everyone)
Deck of Poker cards which are great to just have with you.
Winter coat (if you have a nice one/can find one cheaply; otherwise they're available here. I bought mine for about ~$80 and it's wonderful)
Tide-to-go stick – those kimchi stains are a pain…
Mini-travel bottles – for those times you want to travel around to a hostel for a weekend, but do not want to tote around the big bottle of your shampoo. Also you can fly with them.
Ziplocks – they're handy. Bring one or two.
Waterproof bag – I have a small one for my electronics and waterproof cover for my backpack (but I also do a lot of hiking and outdoor activities). They've been amazing for traveling.
Flashlight – this is really nice to have, especially when you are in a hostel or are traveling. Headlamp is a nice alternative too.
Eye Mask and Earplugs – do you like sleeping? It is the best way to travel.
Pillow – if you have room, a travel pillow is always nice.
DO NOT FORGET… *Make copies of everything!*

Passport & Visa – having a copy of your passport and visa is always good to have in case of an emergency while traveling or anything. Keep your passport and other original documents at your residence instead. I laminated my  copies to preserve them.
Credit card – remember to tell your credit card company you will be abroad! Look to see if you will get any fees or charges for using your card abroad! Lose your card? Photocopy helps for locking your account, and getting the "lost or stolen" number. Remember to have the "Customer Service" or "Lost or Stolen" credit card phone numbers readily available.
Debit card/ATM card – remember to tell your credit card company you will be abroad! Look to see if you will get any fees or charges for using your card abroad, especially when using an ATM.
Student ID – It can be useful in getting student discounts.
License – It usually is not a valid form of identification while abroad, but you will need it when you return home!
Further Advice: I keep a tiny notebook with all my emergency numbers…. Local police station, ambulance, ect. (as 9-1-1 doesn't exist here); taxi companies, Korean and American credit card company and bank customer support numbers (just in case your credit or debit cards get stolen) as well any other phone number or information that you might need. Keep this separate from your wallet/phone, ect.
(Having my "lost or stolen" credit card international number was helpful when my credit card was stolen in Barcelona a few years ago. I didn't have to go online and look up the number, I called them right then and there and suspended my card! No problems!)
Don't bring:
These include things that are cheap and widely available in Korea or you can get by without them.
Blow dryers, straighteners, curling irons etc., UNLESS you are also bringing a volt converter. If you aren't, these things will explode when you plug them in. You can just buy a cheap one here if you don't want to invest in a converter (I didn't).
A large supply of toiletries i.e. soap, shampoo etc., unless you are extremely picky.
An umbrella. Save the space, get one here. I brought a rain coat.
A dictionary. Unless you already have one, don't go out and buy one. You can either pick one up used at orientation, or honestly, do without. Once you get a phone, you'll use it to quickly look up Korean to English and vice versa.
Good gifts for Korea
Gift giving is an important part of Korean culture. You are encouraged (read: required) to prepare a gift for your host family, co-teachers, vice-principal and principal, plus a few extra…and it'll help you start with a good foot forward. Put some though into it, but almost anything works. Here's some ideas to get you started:
Souvenirs from your region (example: I live near NYC, so I bought a lot of NYC-related souvenirs and also a few small maple syrup in pretty little bottles from a local farmer's market).
Tea or coffee (although be careful because most coffee that is drunk at school is instant coffee. I made the mistake of bringing coffee and there's no coffee maker at the school…opps! My host family enjoyed it instead.)
Candy or mints (make sure the presentation is nice)
Vitamins – these are super expensive in Korea and are often given as gifts. Koreans in many ways are very health-conscious. I brought multi-vitamins for my host family and gave gummy vitamins to the children. They were probably the most appreciated gift.
Mugs or water bottle/thermos bottles from your area or with sports logos
Local food items for your faculty room/teacher's office (I brought dried fruit in a nice metal tin). Even after you get to your school, you can occasionally bring in some food to share. The gesture is very appreciated.
Kraft Mac & Cheese – ramen is the unhealthy instant noodle of choice in South Korea. I found people really liked trying Mac & Cheese. Not only is it a delicious reminder of home, but it makes a fun gift. Also bringing powder cookie or brownie mix can be a great gift. You can make the food with your host family or just indulge yourself when you're missing home, although you may not have access to an oven. My host family didn't even realize their microwave could double as a convection oven… But I was able to make them apple crisp for Thanksgiving, which everyone loved.
I'll keep updating this list as I see necessary. If you have anything to add or advice give, post your comment below. Otherwise, happy packing!!!