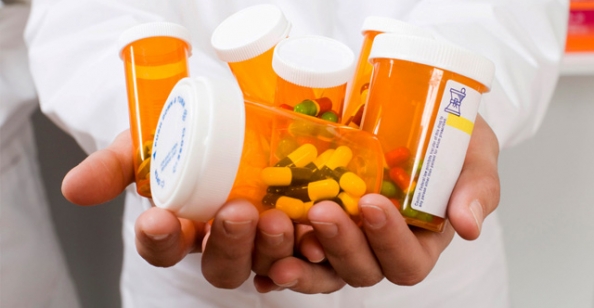 I have yet to blog about this, as it is quite personal, but I have gotten into blogging again and have been inspired by other RA bloggers to write a post specific to my medical concerns. I think it is important for others to hear of my experiences. It has probably been one of the more difficult preparations I have had to go through for getting ready to leave for
Korea on the Fulbright scholarship
.
Rheumatoid Arthritis Diagnosis
This past winter, I was diagnosed with RA (Rheumatoid Arthritis)1 after almost two years of having my condition misdiagnosed as an orthopedic issue. At twenty-one years old, you aren't prepared for getting the news that you have a of chronic, non-curable, life-altering disease. I never had heard of RA before and the idea or never thought much about it. Arthritis is a medical issue I considered a problem for old people and that was that.
It was hard to get my head around. I realized how bad things could be when I had a flare-up right before Christmas (I had not started treatment yet). For a number of days I struggled with the most basic of tasks such as dressing myself. The RA started in my feet, but also affected my hands. It was a painful effort to do things like buttons or bra clips and was particularly hard period for me. I was given prednisone as a temporary measure to deal with these symptoms though.  Yet, it was only the start of my journey.
The Road to Recovery
I started treatment as soon as possible on Methotrexate (and another assortment of drugs), and have found immediate relief. This spring I even returned to my normal exercise, easing my way back into light jogging, yoga, and eventually zumba and Aikido (martial arts) without too many problems. I don't want to be too optimistic and say that I am in remission, as the pain is still there in the background; a faint reminder of this disease. I have come to accept for now that I will never be 100% pain free, despite things having improved immensely from December. (I guess my tolerance for pain has gone up? Needles, at least, no longer phase me.)
The truth is, that I have a mild case (for now). Who's to say it won't progress into something more serious in the future. I have been very fortunate to be able to return to my daily activities mostly uninhibited by my RA.
Traveling with Rheumatoid Arthritis
I think when I told my (new) rheumatologist that I was leaving for over a year for Korea, that I almost gave him a heart attack. I have been lucky to have a good set of doctors looking out for my health and well-being. My new rheumatologist has been great in working with me and helping me prepare for everything (after he got over the shock and slight panic instilled upon hearing that within a month I would be jet-setting myself thousands of miles across the globe). I have also made it my business to become as informed on RA as possible.
I have done some research on traveling with RA, but many articles seem to be written for a person who has a more serious case of RA than I do (not that mine can't become more serious in the future). Keeping my RA in mind, I did buy more supportive footwear and Samsonite four-wheel weightless rolling luggage. While my RA is not very active, I still am conscious about my actions and lifestyle.
I may seem flippant about having RA, especially since for the last few months I have been (more or less) comfortable and "pain-free", but I am nervous. I keep waiting for the other shoe to drop and for the pain and fatigue to return. The fatigue is almost worse than the pain. It is debilitating tiredness that overwhelms you so you feel like you have no other choice but to flop down on the nearest horizontal surface and sleep. I haven't felt this great in a while, but in the back of my mind, I worry that the RA will worsen in Korea. It will be such a big change! Between the time zone, adjusting sleep patterns, diet, and exercise as well as any daily routine I have managed, everything will be different. I keep wondering if any of these things will trigger a major flare or something. Here's to wishful thinking that my luck will continue and I'll get through this year relatively pain and fatigue free! I intend to go to Korea and deal with whatever my body has to throw at me. I don't want to or plan to be limited by my condition for as long as I can help it; I will not surrender to my arthritis and will try my best to live a healthy, smart, and fun lifestyle.
Having RA in Korea: Preparations
My rheumatologist and PCP have been great to help in transitioning me to Korea, where I plan to continue my RA care there. Medical preparation for Korea has been a major pain (Ha, get it? 'pain'). I went from taking the occasional vitamin or antibiotic to having to deal with multiple daily medications, pharmacies and health insurance. Thankfully, I have been able to coordinate care between my PCP, rheumatologist, health insurance company, and pharmacy to get things in place.
1. I had to get my insurance to cover my Rheumatoid-related medical expenses in Korea. AKA routine/non-emergency medical visits). I had to get authorization to be covered (pay first, reimbursed later) visits to a specialist in Korea with lab work. Check.
2. I had to get my insurance and pharmacy to cover medications in Korea. AKA foreign claims reimbursement, where I most likely will have to pay out of pocket (again) and get reimbursed later. Check.
3. I need a bulk supply of my medications to start me off until I can find a rheumatologist in Korea to continue prescribing meds and treating me. I need my pharmacy to get me everything (3+month's supply) and have insurance cover it. Check (although at the moment, I am still working this through.)
While all these things may seem simple enough getting everyone to have to the right information and facts is difficult. I have been the main person to run around making sure everything is set and established. Often it has been long, frustrating calls to the pharmacy and the insurance company. I am slightly concerned about the health expenses, but I think I'll cross that bridge when I come to it. I've heard that Korea's health care system is a lot more affordable than the USA.
I have also had to get my travel vaccinations. Since Methotrexate is an immunosuppressant (suppresses the immune system) it makes things like vaccinations less effective. It also makes me prone to getting more sick. Not only will I be working with lots of germ-ridden children for the first time (and first time teachers are always sick), but I will be dealing with a compromised immune system. Great. I plan to also take a hefty supply of cold and flu medications with me to deal with the inevitable sickness that I will contract. Sigh…
I am very grateful to my doctors who have been very supportive and helpful through this process and to my parents for taking up the slack for me when I'm too tired. Well, off on another adventure! Here's to hoping things go as planned!
Rheumatoid arthritis (RA) is a debilitating autoimmune disease that affects approximately 1.3 million people in the United States. The disease causes the immune system to attack healthy body tissue, leading to damage to joints and organs. Patients with RA can experience fatigue, joint pain, stiffness, fever, and pain. The impact of these largely invisible symptoms on patients' lives varies, necessitating lifestyle changes and ongoing medical attention. Despite the many challenges that those living with RA face every day, patients can continue to strive to live full, meaningful lives within the "new normal" of the diagnosis. ↩