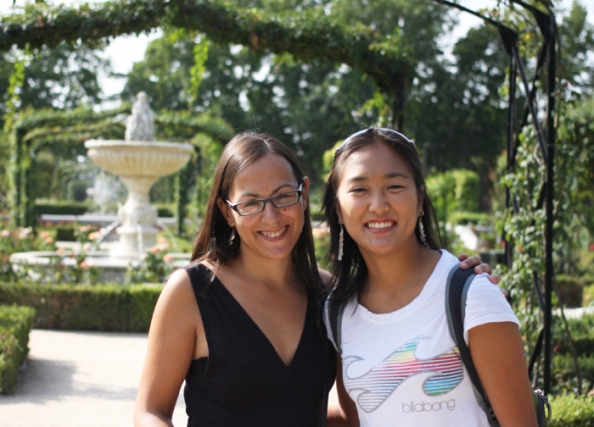 Spain so far has been amazing and wonderful with so many new things and experiences! As so many people have seen before me, this is an incredible adventure of a lifetime, with hopefully many more to come. That doesn't mean you don't get a little homesick or frustrated with cultural differences.
I'm not a person to get homesick, but there are definitely things that  I miss. Besides all my family and friends, I miss my dog

Even when I am at college in the states, I miss him! (Oh, and I miss my parents too, and that is not only because I'm pretty sure they have been reading my posts…)



FOOD:

Diversity in the food. Thank you, international cuisine.
Fresh apples and apple picking
Peanut better
General Mills Cereal
Thin Mints Girl Scout Cookies
American Chinese food – is that not funny? Chinese-Spanish food is so bland!

American Italian food
American butter – they use olive oil for everything
S'mores – they don't know what this is
American cold milk – they use UHT (ultra high temperature) processing, so they don't need to put it in the fridge. Hard to get used to that!

My favorite teas and iced teas
My weekend breakfasts
OTHER:
Netflix and Pandora
All my other online-streaming television shows
Carving pumpkins
Dressing up for Halloween – they do it here, but it doesn't count.
Drying machines – I prefer it when my jeans aren't stiff and cold, thank you.
Having the convenience of my car – Ok, public transportation is great and all, but I do miss my car…
My comfy bed and pillows
Being able to walk 3 minutes to class – Oh, hello 1 hour commute to school
The fall foliage – Madrid is a bit too dry for those colors
Well this is it for now. I'm sure this list will grow the longer I am here, but for the moment, this is it. I believe I have adjusted fairly well though!