This is the last week of school, and with three days remaining until I am released from the grip of academia for the summer, my to-do list is staggering. On top of the usual papers, presentations, and final exams, I am dealing with all the stress of getting prepped to go abroad.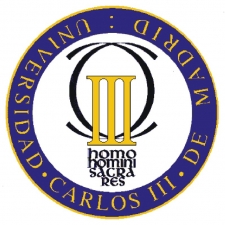 I will be studying at the prominent
University of Carlos III in Madrid, Spain
. There are six other Marist students attending with me) with all classes being taught in Spanish!!!
Unfortunately, I did not save my Core (general liberal arts) courses for this, so in order to find credits for a semester abroad, I made my Spanish minor into a dual degree with my Psychology major. The classes I might have taken are nothing like what I'd normally get at Marist, much less if I had gone for an English-speaking program. A friend tells me that he'll be taking a culinary course in place of a science class – WHAT?! While he'll be enjoying his food and wine, I will be neck deep in intensive-language immersion. Madrid is the only program that I know of that did not offer any coursework in English, so I will be taking all of my classes in Spanish. I am scared out of my mind at the idea of this (who ever said this would be a good idea?), but my goal is to gain a higher level of fluency in Spanish, so I am just holding my breathing and jumping. I hope that I'll be able to swim!

Pre-Departure Plans
Throughout the summer, I'll need to get everything in order. My visa, all the ways that I'll be able to communicate, my travel plans, my plane tickets, clothes and what else to pack. I'm not looking forward to all this work and preparation.
Once that is dealt with you are left with figuring out the logistics of the things you have the luxury of not thinking about on a daily basis at home… How will you communicate? – International phone or get a calling card? – How you will I pay for things abroad? – Do you open an account in your country or do you keep the card you have and just let your bank know? What are the international fees? ATM fees? – How will you get there? – Transportation, purchasing tickets, learning how to use public transportation – What to pack? – Climate and weather, airline luggage weight/size restrictions. Ahh, I don't even want to think about it yet!
My Life As A Student Abroad
As I stress over various aspects of this process, I tell myself that it will all be worth it. It is a daunting process with a lot to think about, but it is an experience that I know will change my life. I came to school knowing that I wanted to go abroad. I looked at Australia, South Korea, Florence, and Cuba as all places of interest. Unfortunately I did not plan that well, and due to seen and unforeseen circumstances, most of my Core was used up by the time I started planning to go abroad. Thankfully I had enough room to make my minor (Spanish) into a dual major with Psychology. So Spain it was. I do regret my poor planning, as I might have been able to spend a full year abroad (a semester in a different country?) or go abroad for two years!, but I am still very excited about this experience I am about to have.
I hope to post about my adventures, fun moments, trials, and tribulations for friends, family, and anyone interested to follow me throughout my journey through Spain and the rest of Europe.